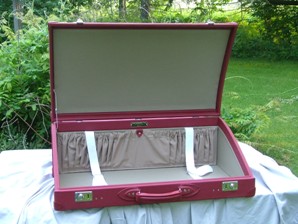 &nbsp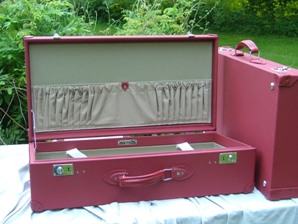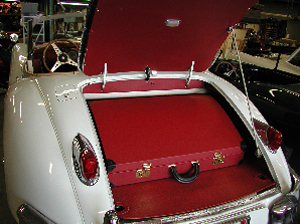 &nbsp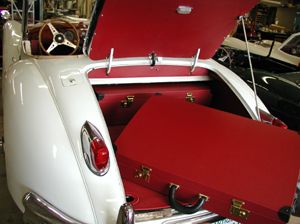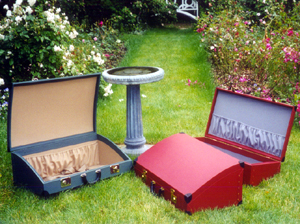 &nbsp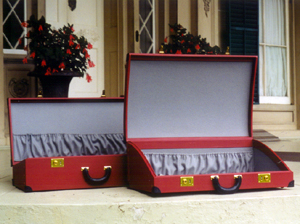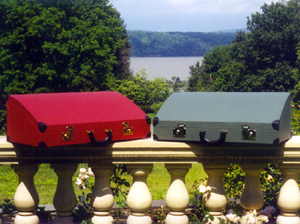 &nbsp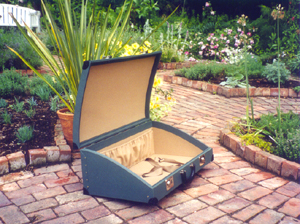 &nbsp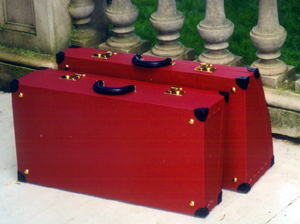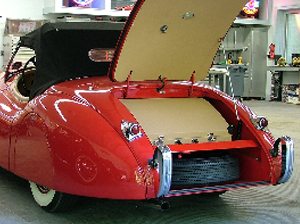 &nbsp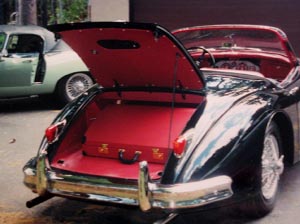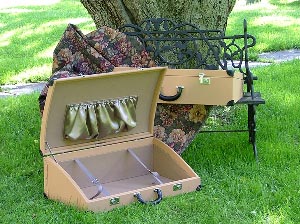 &nbsp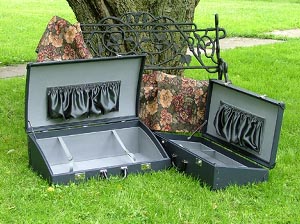 f&nbsp&nbsp&nbsp&nbsp&nbsp&nbsp e&nbsp&nbsp&nbsp&nbsp&nbsp&nbsp a&nbsp&nbsp&nbsp&nbsp&nbsp&nbsp t&nbsp&nbsp&nbsp&nbsp&nbsp&nbsp u&nbsp&nbsp&nbsp&nbsp&nbsp&nbsp r&nbsp&nbsp&nbsp&nbsp&nbsp&nbsp e&nbsp&nbsp&nbsp&nbsp&nbsp&nbsp s &nbsp&nbsp&nbsp&nbsp&nbsp&nbsp&nbsp&nbsp&nbsp&nbsp&nbsp&nbsp&nbsp&nbsp&nbsp&nbsp&nbsp&nbsp&nbsp&nbsp&nbsp&nbsp&nbsp&nbsp&nbsp&nbsp&nbsp&nbsp&nbsp&nbsp&nbsp&nbsp&nbsp&nbsp&nbsp&nbsp&nbsp&nbsp&nbsp&nbsp&nbsp&nbsp&nbsp&nbsp&nbsp&nbsp&nbsp&nbsp&nbsp&nbsp&nbsp&nbsp&nbsp&nbsp&nbsp&nbsp&nbsp&nbsp&nbsp&nbsp&nbsp&nbsp&nbsp&nbsp&nbsp&nbsp&nbsp&nbsp&nbsp&nbsp&nbsp&nbsp
Fitted to XK120, 140, 150, OTS, FHC and DHC's.
Choice of Leathercloth (vinyl) or Quality European Leather is used to match your vehicles' upholstery.
Genuine "West of England" Broadcloth used by Jaguar, Rolls Royce, Bentley and other fine automobiles for headliners. (samples upon request)
Color choice of interior Broadcloth or other fashionable materials.
Choice of polished Brass or Nickel plated hardware. (limited CHENEY supply)
Leather handles and protective corners.
A large pleated accessory pocket in each case.
Garment straps.
p&nbsp&nbsp&nbsp&nbsp&nbsp&nbsp r&nbsp&nbsp&nbsp&nbsp&nbsp&nbsp i&nbsp&nbsp&nbsp&nbsp&nbsp&nbsp c&nbsp&nbsp&nbsp&nbsp&nbsp&nbsp i&nbsp&nbsp&nbsp&nbsp&nbsp&nbsp n&nbsp&nbsp&nbsp&nbsp&nbsp&nbsp g&nbsp&nbsp&nbsp&nbsp&nbsp&nbsp&nbsp&nbsp &&nbsp&nbsp&nbsp&nbsp&nbsp&nbsp&nbsp&nbsp s&nbsp&nbsp&nbsp&nbsp&nbsp&nbsp h&nbsp&nbsp&nbsp&nbsp&nbsp&nbsp i&nbsp&nbsp&nbsp&nbsp&nbsp&nbsp p&nbsp&nbsp&nbsp&nbsp&nbsp&nbsp p&nbsp&nbsp&nbsp&nbsp&nbsp&nbsp i&nbsp&nbsp&nbsp&nbsp&nbsp&nbsp n&nbsp&nbsp&nbsp&nbsp&nbsp&nbsp g
Each piece/set is custom made to your specifications.
Please call or contact for pricing or any questions.

50% deposit kindly requested.

Payment with Order by Check or Money Order

Shipping & Handling priced accordingly

Taris Charysyn and Co.
Route 42
West Kill, NY 12492
518.989.6720
FAX 518.989.6273
creative@tarischarysyn.com

Copyright Reserved 2004

Jaguar XK Luggage&nbsp&nbsp&nbsp Jaguar MKII Luggage&nbsp&nbsp&nbsp Photo Gallery of other Marques&nbsp&nbsp&nbsp Jaguar XKE Luggage&nbsp&nbsp&nbsp Morgan Plus 8&nbsp&nbsp&nbsp Mercedes Luggage&nbsp&nbsp&nbsp

Specialty Cases&nbsp&nbsp&nbsp Porsche&nbsp&nbsp&nbsp Exterior Auto Trunks&nbsp&nbsp&nbsp Ferrari&nbsp&nbsp&nbsp Aston-Martin&nbsp&nbsp&nbsp Rolls Royce&nbsp&nbsp&nbsp Tote Bags&nbsp&nbsp&nbsp Items 4 Sale&nbsp&nbsp&nbsp